Welcome to Dr. Terry Rich's Chiropractic and Massage Clinic,
Your North Hollywood Chiropractor
Call us today! 818-761-1662 today.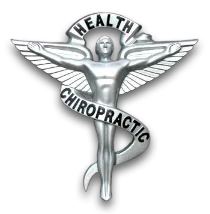 Dr. Terry Rich's Chiropractic Clinic uses a very unique combination of a hands on massage with your chiropractic adjustments to get superior results. We offer a 20 minute on the clothes Deep Tissue massage to relax your muscles before a very comprehensive adjustment.
The office is open Saturdays and specializes not only in neck and back pain but also in athletic injuries in the wrists, elbows, knees and ankles as well as injuries due to auto accidents and other trauma. Consistently helping world class athletes and executives as well as famous dancers, actors, movie/tv/commercial employees and everyone in between.
With over 25 years of experience, Dr. Terry Rich is one of the most established and well known chiropractors in the North Hollywood, Toluca Lake, Studio City and Burbank areas, specializing in chiropractic care, massage therapy and overall wellness.

At our office you will receive the best care through the use of modern chiropractic techniques and technology. Dr. Terry Rich and his staff have a genuine concern for your well-being and health! Call us today and we can develop a chiropractic plan specific for you.
Dr. Terry Rich is a chiropractor committed to providing pain relief for many symptoms and conditions so that you can have a higher quality of life. Don't just take our word for it though; visit our testimonials page, our Google Reviews and our Yelp page to see what our patients have to say.
If you are new to our website, please browse around to learn about our practice and to discover the wonders of chiropractic and wellness. Click on the "email us" link below to ask us a question or to send us feedback. Use the "send to friend" link to share our health information with your friends so that you can begin a journey to wellness together!
To receive free wellness and health articles subscribe to our bi-weekly newsletter. If you are already a newsletter subscriber, please explore the member wellness section of our website for animated exercise videos, wellness articles, chiropractic resources, and health facts specifically targeted to your wellness needs and interests by Dr. Terry Rich.

"The Doctor of the future will give no medicine but will interest his patients in the care of the human frame, in diet and in the cause and prevention of disease." - Thomas Edison
Dr. Terry Rich
North Hollywood Chiropractor | Dr. Terry Rich's Chiropractic and Massage Clinic | 818-761-1662
4789 Vineland Ave Suite 101
North Hollywood, CA 91602